GHE server version: 2.19.2
Reference
https://stackoverflow.com/a/51003334/8163714
Github Webhooks
Setup fail Case
Enterprise - settings - Hooks (not working)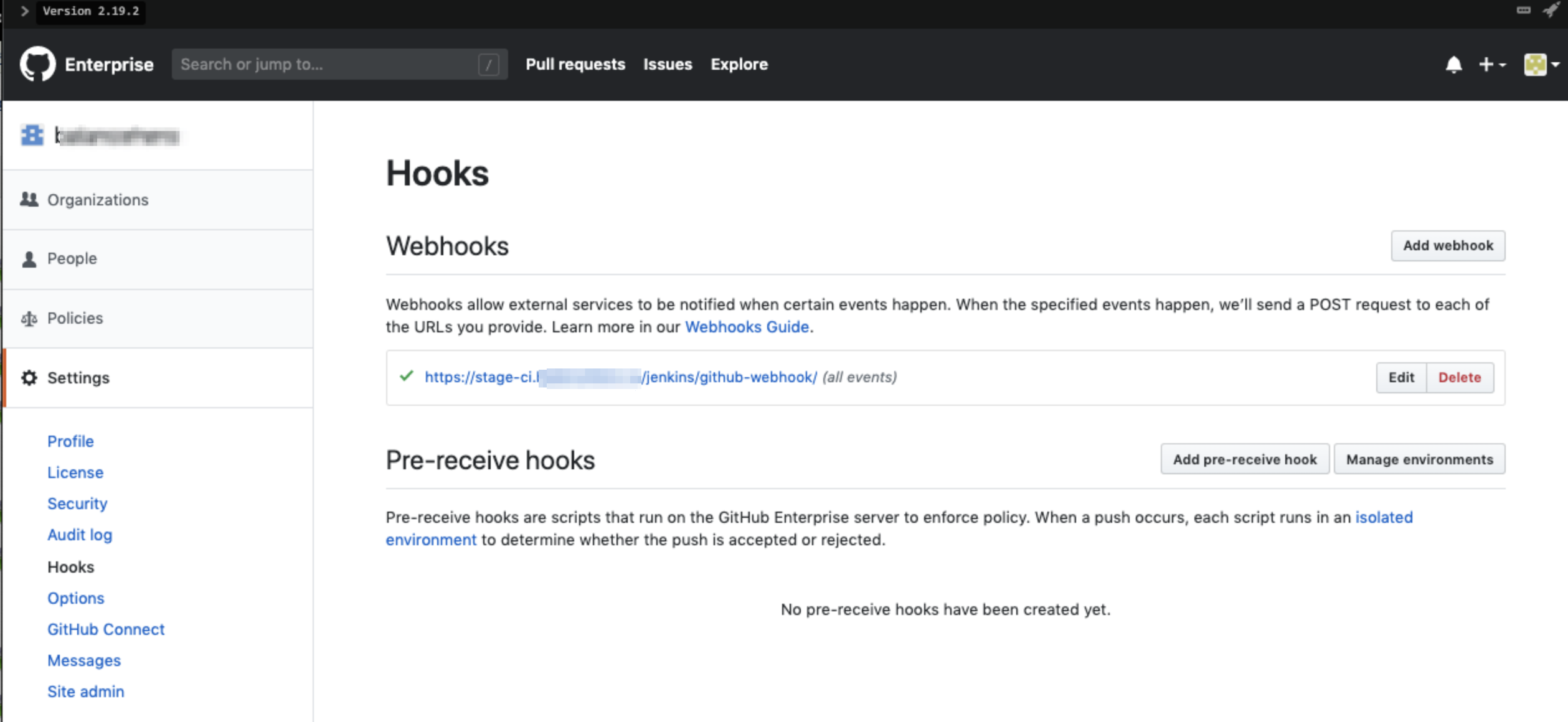 Success Case
Set each Organization

Github token
Create token
Create a personal token for Jenkins (I used a system account for this job)
I selected all-access, it's the stage test case.
I'll select releated repos access for the production case.

I'll use this key for Jenkins.
Set jenkins credential
Use token for Jenkins credential.

Install Plugin
Github Plugin
Set jenkins Github server
Set URL & credential.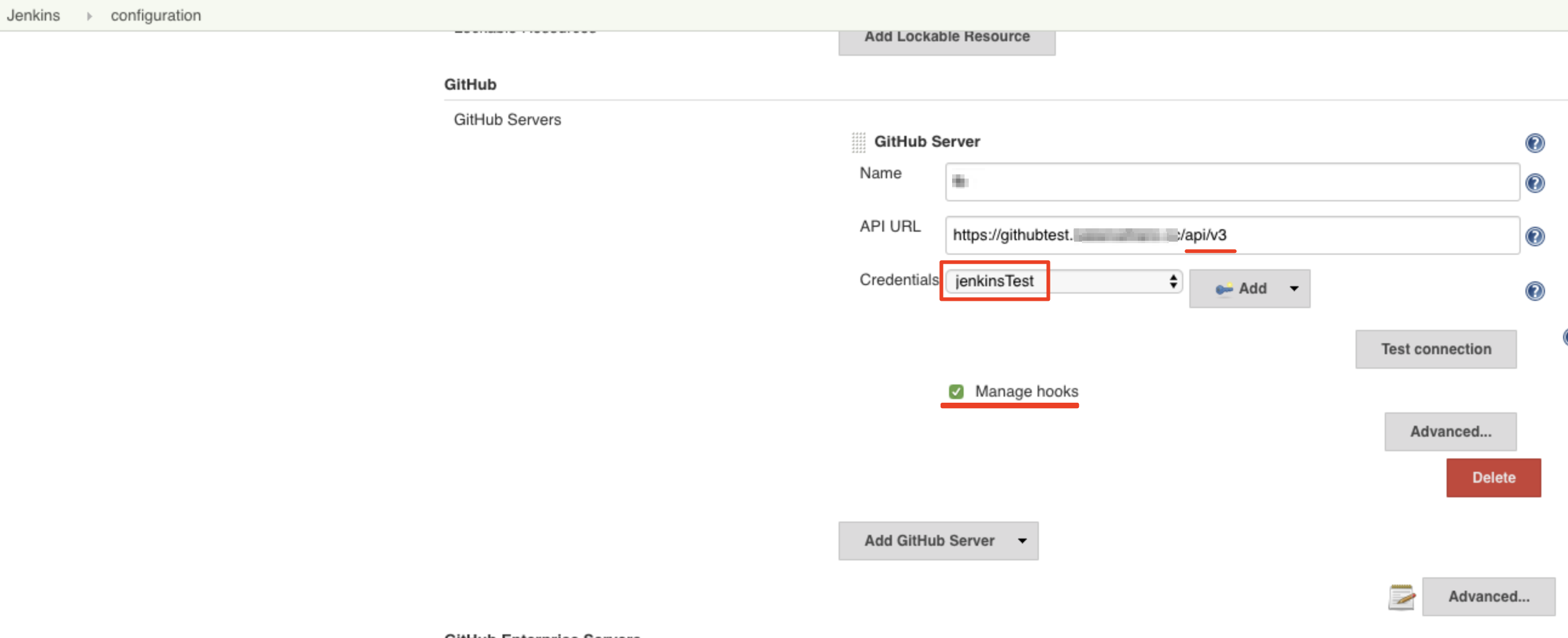 Build Triggers for Jenkins job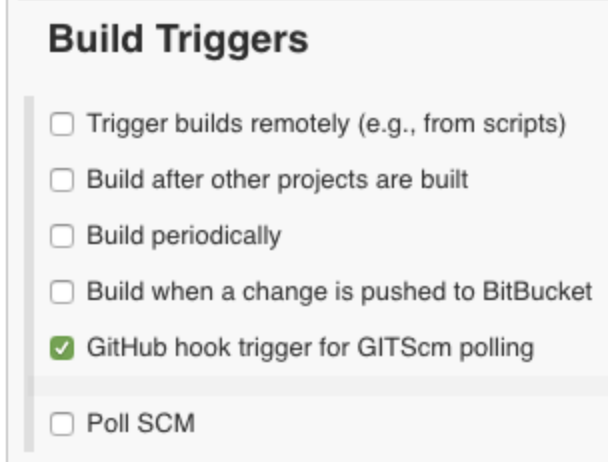 Set Post-build Actions for Jenkins job
I use default except 'Status result'.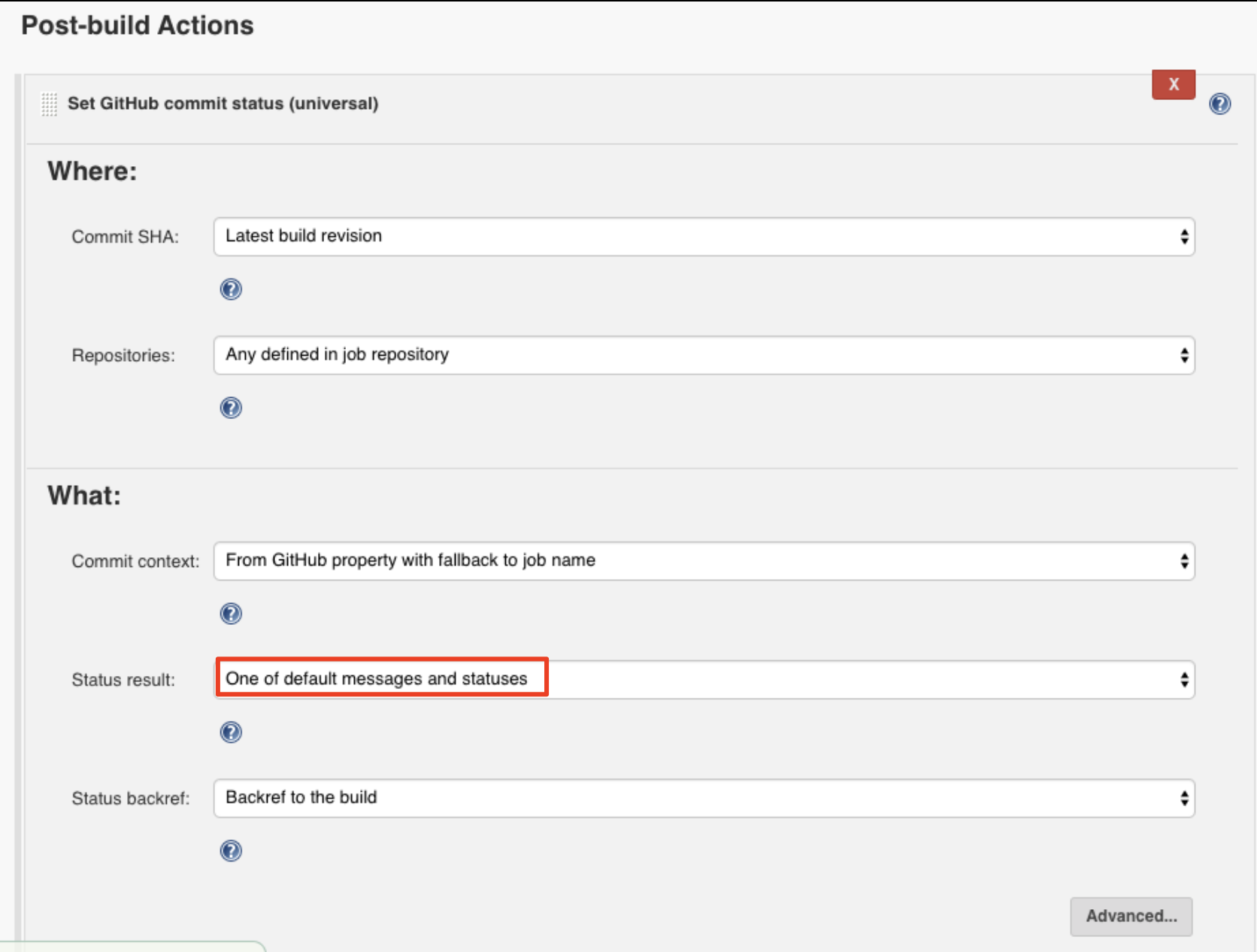 Setup Result
After PR & Merge, run jenkins and set build status.
Build Success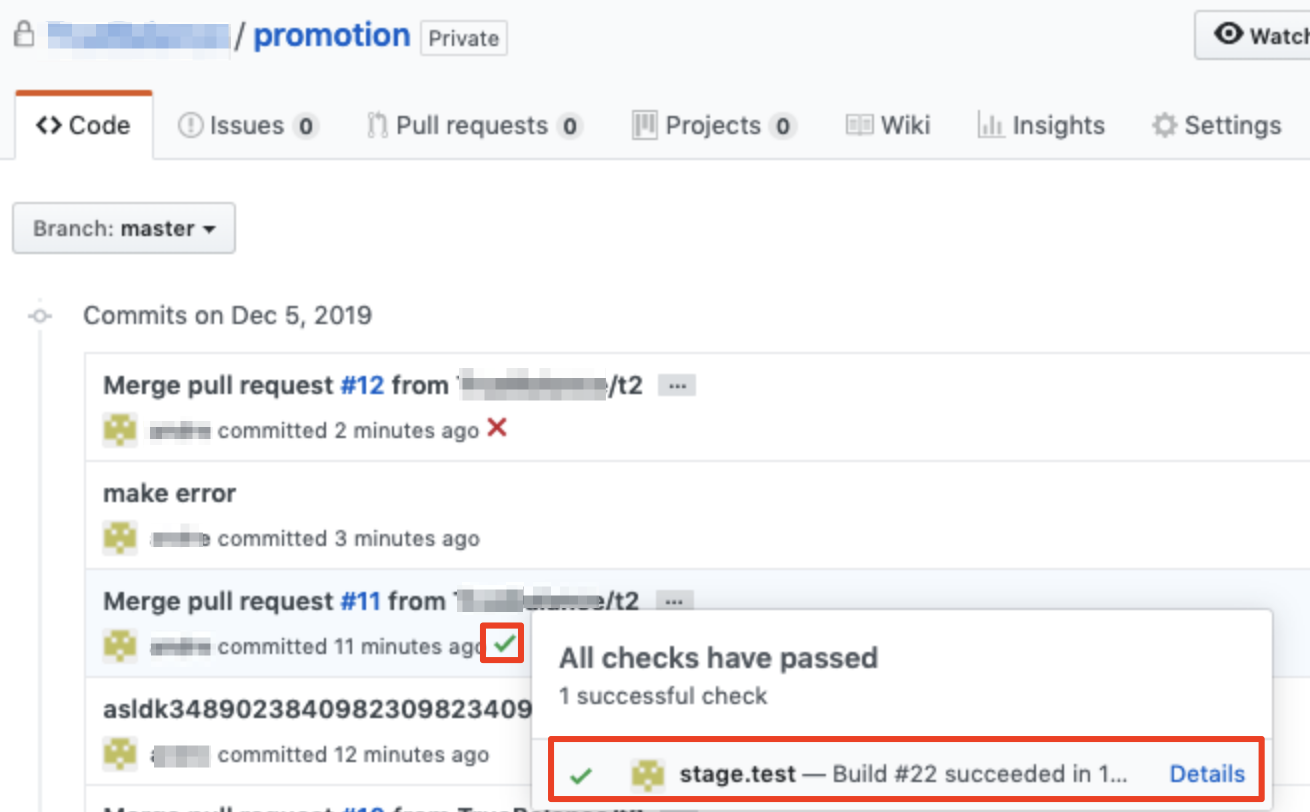 Build Failure